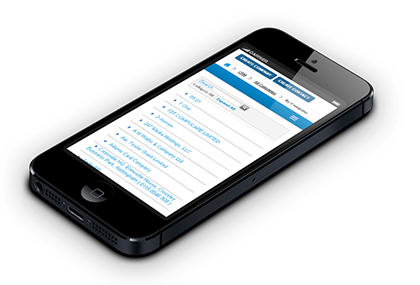 On the move, CRM anywhere
Our web-based CRM software works on any device to give you continuous availability whether you're at work, in a café or at home.
No separate mobile or tablet app to install as the online CRM system responsively adapts to your device.
Smartphone, tablet, laptop or desktop - Any device, anywhere.
---
CRM Add-Ons
Basic Online CRM comes with the ability to add complementary features or integrate full blown apps to enhance your online contact management.
---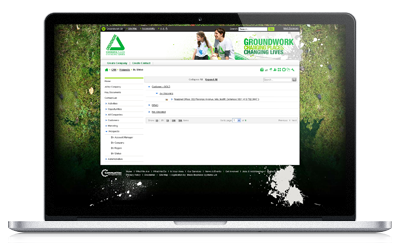 Themes and skins
As part of an additional option we can brand your CRM System to look and feel just like your own website or intranet.
Give your employees the familiarity of a site they recognise and allow them to feel at ease and remove the barrier of the "Oh, another system we have to learn" feeling.
---

Safe and secure CRM data
Basic Online uses firewall technology which delivers a robust architecture, providing you a degree of data security and business continuity not possible with traditional approaches.
We create a protective perimeter around your data, prevent attacks, and secure your data communications with multiple parallel Virtual Private Network (VPN) connections.
In simple terms "It's Rock Solid"
---
Hosted and On-Premise
Our CRM software can be deployed in a variety of circumstances. Our most popular and cheapest deployment of CRM is our cloud hosted option.
The great strength of Basic Online is that we own and run all of the hardware, software and facilities. No third-party data centre here! We control everything in our data centre including the internet pipe and hardware.
Want to come and see for yourself? Get in touch and arrange a personal tour of our facilities.
Cloud Hosted CRM in our very own data centre
Have your Online CRM system hosted at our secure data centre in the heart of the Midlands UK. We take care of everything for you and this option also delivers you a better return on your investment.
On-Premise web-based or Intranet (Private Cloud)
If you need more control over where you data resides and want to run the software primarily from an Intranet then we can deploy the CRM platform onto your own servers.
If you'd like us to manage your local Private Cloud we can do that too!
Offline working
We also have an offline client installation option which can work in combination with the on-premise solution. This gives you the benefit of being able to work offline if you lose internet connection. All changes and updates are later syncronised to your Private Cloud when your connection returns.